Our Vision 2030
What is a Social Value Creation Company?
In the more than 60 years since our establishment in 1957, we, at Oriental Consultants Co., Ltd., have, through the development of social infrastructure, contributed to the enrichment of the lives of people around the world and helped them to move their dreams forward.
Of late, the social environment we find ourselves in is going through drastic changes.
There are so many social issues to be solved, including: the development of a sustainable society for the achievement of the SDGs, the promotion of digital transformation (DX) in construction through the introduction of advanced technologies such as AI and IoT, the response to intensifying and increasingly frequent disasters occurring due to the effects of global warming, and initiatives to cope with our aging social infrastructure. In seeking solutions to those social issues, we want to become a company that continues to create and offer new values that will support the creation of a society that is safe, secure, comfortable, vibrant, appealing, and sustainable, based on our leading, high-quality technologies that we have cultivated over time. With this goal in mind, at Oriental Consultants, we have adopted as our Vision 2030 the goal of becoming a Social Value Creation Company.
VISION
Using our leading, high-quality technologies to become a Social Value Creation Company
This is the slogan for our Vision 2030.
At Oriental Consultants, we are working on a variety of initiatives, with this slogan pointing to where we want to be in 2030.
In addition, we have also set for ourselves three separate goals in line with the three pillars of our management philosophy: Employee Satisfaction, Customer Satisfaction, and Social Contribution.
A company that leads Japan in job satisfaction
Employee Satisfaction
With a focus on careers that play to the individual's strengths, the building of a vibrant organization, the creation of worthwhile time, and compensation at the top level of our industry, we aim to be a company where each and every employee can work with passion, motivation, and pride.
The most trusted company in Japan
Customer Satisfaction
Through personnel training to contribute to growth as a professional, the building of a vibrant organization, and the establishment of mechanisms and systems that contribute to quality assurance and improvement, we aim to be a company capable of providing technical services of the highest quality.
The company that creates the best social value in Japan
Social Contribution
By expanding investment in R&D and human resource development, creating new social value to solve social issues, and creating high-quality, leading technologies, we aim to be a company that is capable of speedy and comprehensive business development.
STRATEGY
The three strategies aimed at making
our Vision 2030 a reality
Innovation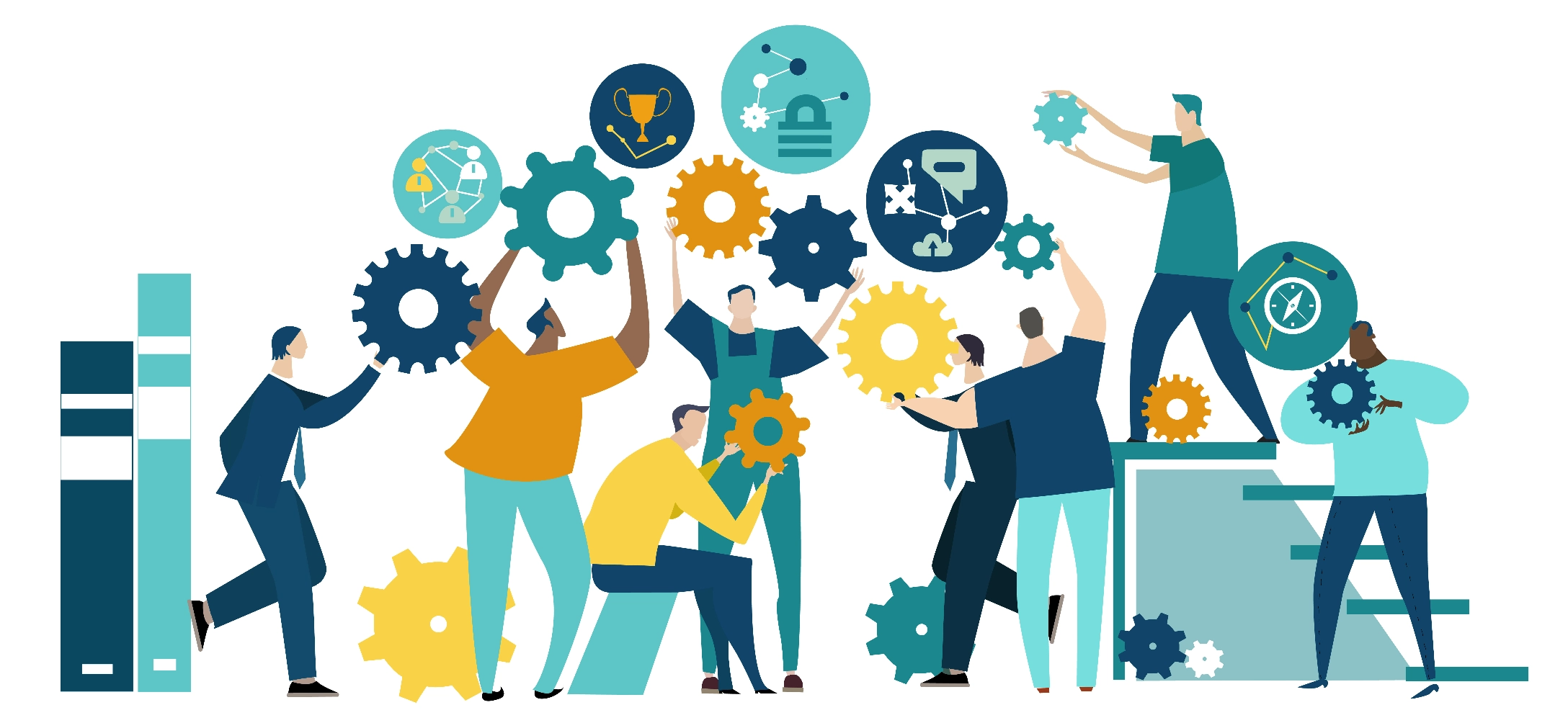 To create new social value through comprehensive business development in which every process is streamlined, from upstream activities (concept, planning and design) to downstream (construction supervision, maintenance, operation management, etc.), and through the promotion of R&D for the adoption of advanced technologies.
Change
In addition to accelerating the change from a passive to a proactive business style, we make innovative changes in our business model and business processes through the promotion of DX.
Challenge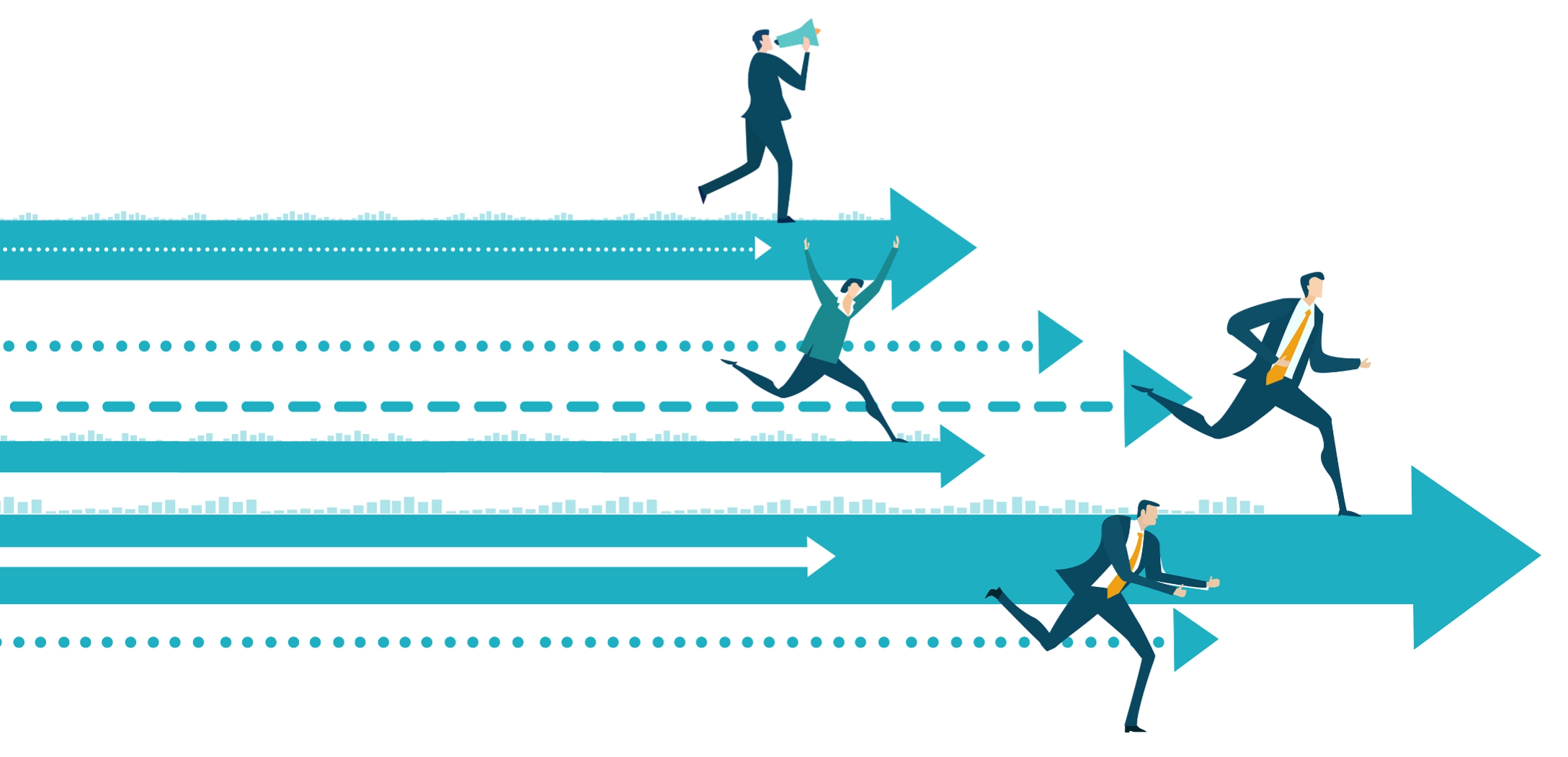 We proactively conduct business management, investing in and undertaking business in the role of business owner. Additionally, by engaging in public-private partnerships, we are able to make optimal use of the resources of both the public and private sectors.
Providing value beyond the scope of a construction consultant
Social infrastructure is developed through the process of concept, planning, design, construction, and maintenance/management. The term "construction consultant" generally refers to an enterprise that is commissioned by the client, whether the national or a local government, to handle processes other than actual construction, and that provides technical services relating to individual processes.
Oriental Consultants provides value beyond the scope of construction consulting. Not only do we handle individual projects, such as surveying or design, but we also develop comprehensive projects, wherein we coordinate the entire construction process. Moreover, we conduct business management by not only taking on projects commissioned to us by the client, but also conducting management in the role of business owner.