Disaster Prevention
Water-Related Disaster Prevention
Supporting water-related disaster prevention administration from the mountains to the sea, through both structural and non-structural ("hard and soft") measures
Taking the approach of "watershed flood control" to understand that facilities alone cannot protect the lives and property of people in the face of water-related disasters such as flooding, storm surges, tsunami, etc., we are engaged in water-related disaster prevention projects implementing both structural and non-structural measures to help prepare all of society for such disasters.
Preparation of disaster-prevention hazard maps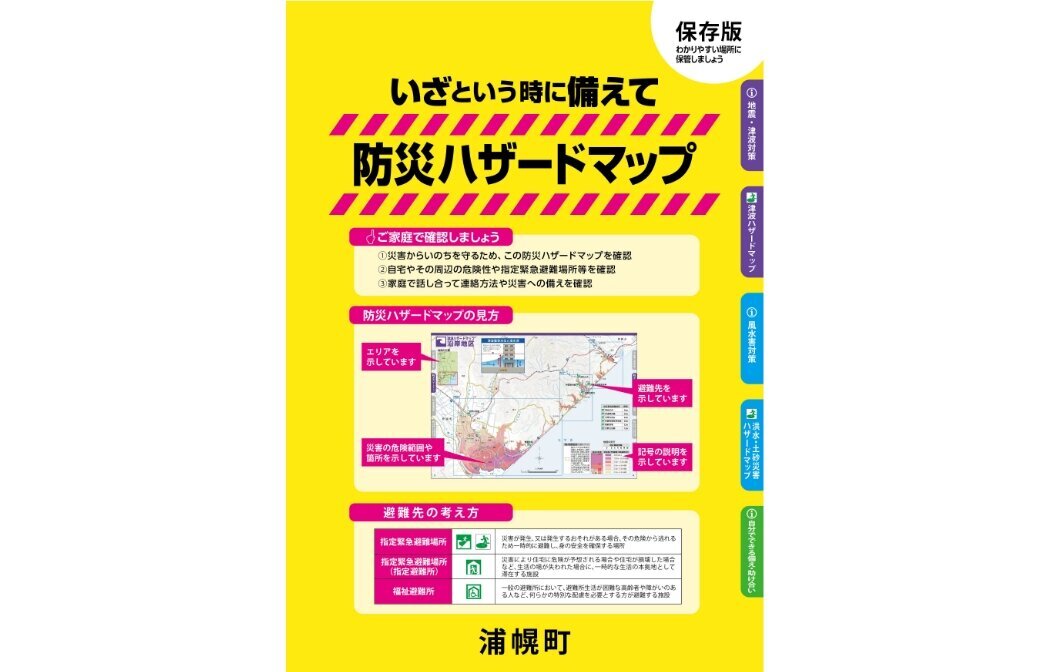 In order to raise public awareness of disaster prevention, we have drawn up hazard maps and developed disaster prevention handbooks regarding disasters occurring in the form of a tsunami or a landslide.
Flood risk assessment of an underground shopping mall using flood simulation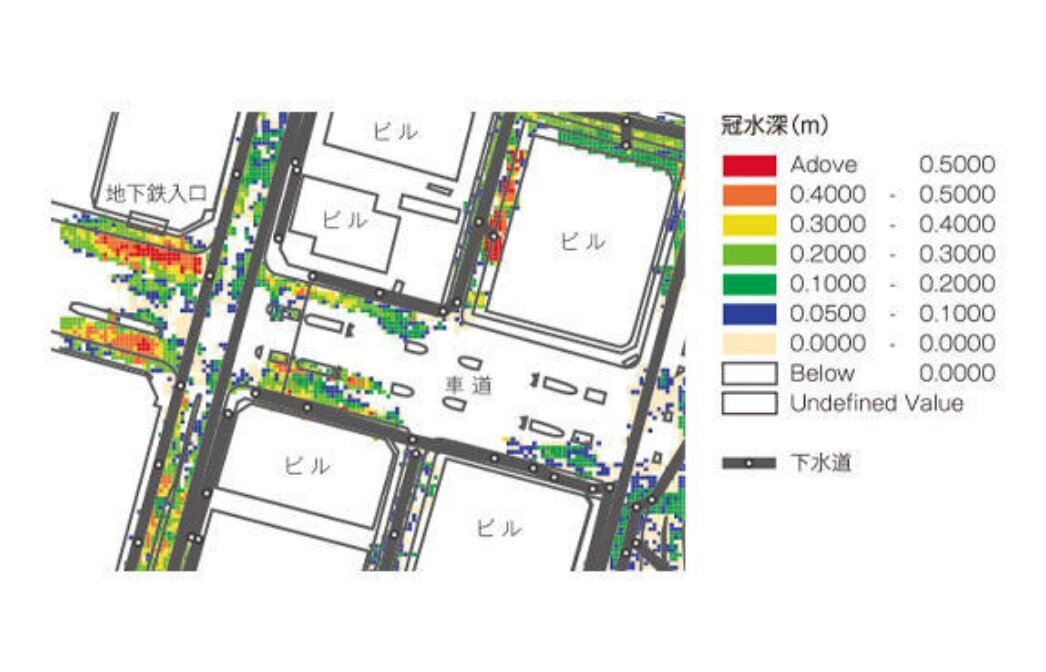 We ran simulations of the flow of water on the ground surface and flooding of sewers in the event of torrential rain in an urban area to assess the risk of flooding in an underground shopping mall.
Design of a tsunami evacuation shelter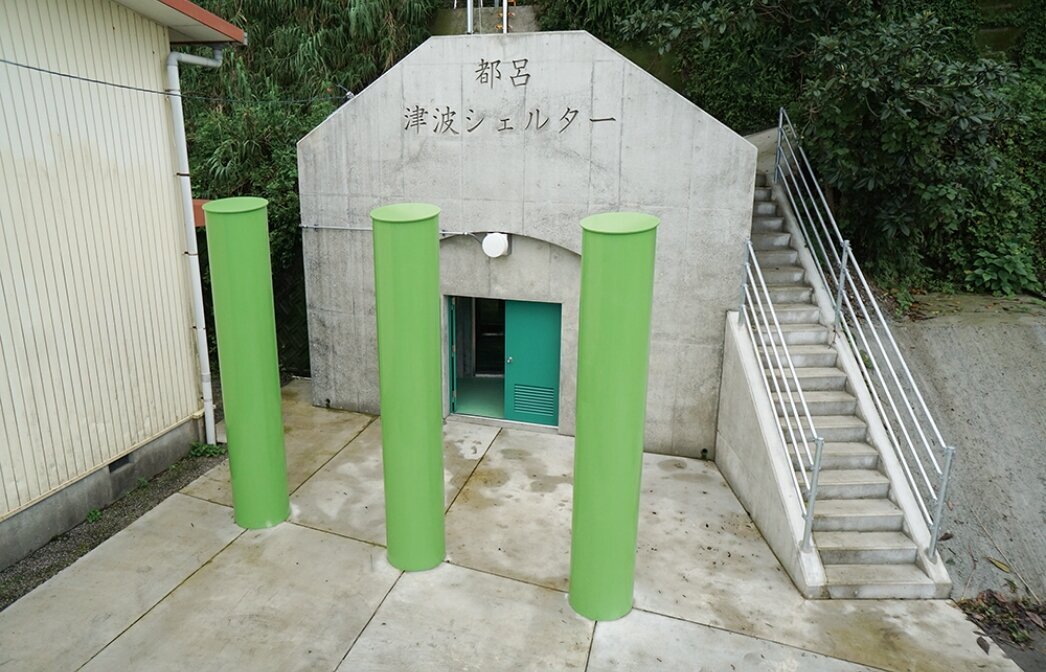 The definition of a tsunami evacuation shelter is a tightly sealed facility that keeps evacuees safe even when temporarily submerged by a tsunami. We were contracted to carry out a technical feasibility study for the first tsunami evacuation shelter in Japan. After creating schematic designs for three basic forms (the "semi-underground box" type, the "ground-level dome" type, and the "cave in the cliff-face" type) and by taking into account the securing of air, electricity, communications, etc., made proposals including the implementation planning, structural design, and operation of the "cave in the cliff-face" type. The facility was completed in August 2016.
Tsunami simulations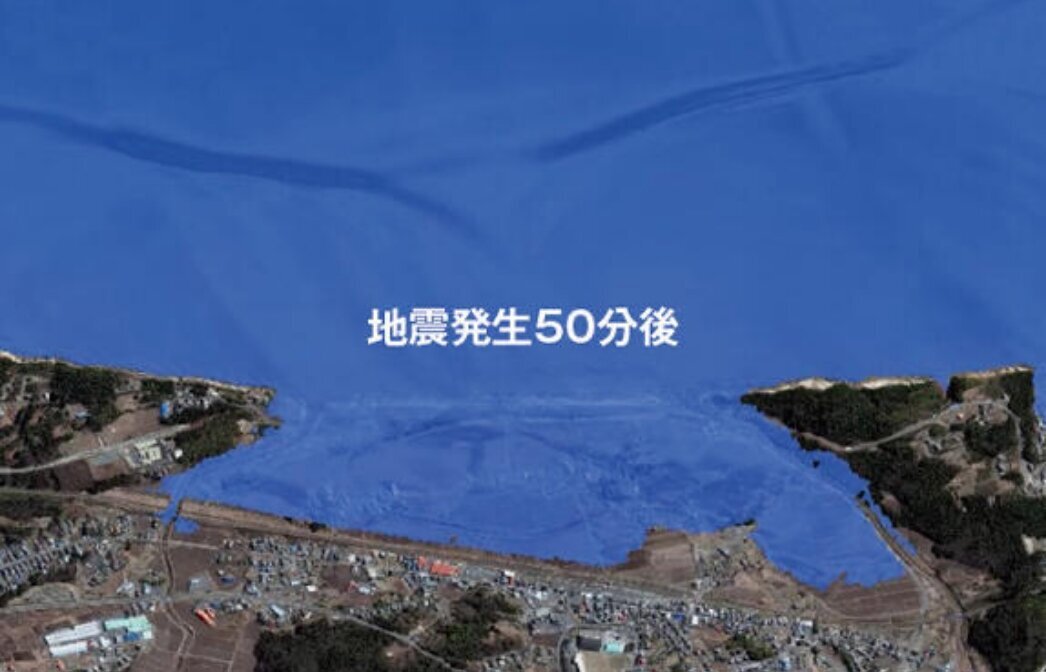 We carried out tsunami simulations to predict in detail the speed and height of a tsunami in coastal areas and the depth of inland inundation. In addition, based on the results of simulations of tsunami river runup, we investigated increasing the height of river embankments as a tsunami countermeasure.