Watershed Management and Conservation
Rivers and Coasts
Supporting river management administration, including watershed flood control using Digital Transformation (DX)
We utilize AI, IoT and spatial information technology to determine how to balance flood control / water utilization and the environment/use/maintenance of rivers and coasts, based on which we offer technologies that contribute to the achievement of watershed flood control and to higher efficiency and sophistication of river management administration.
Design of large-scale foundations using BIM/CIM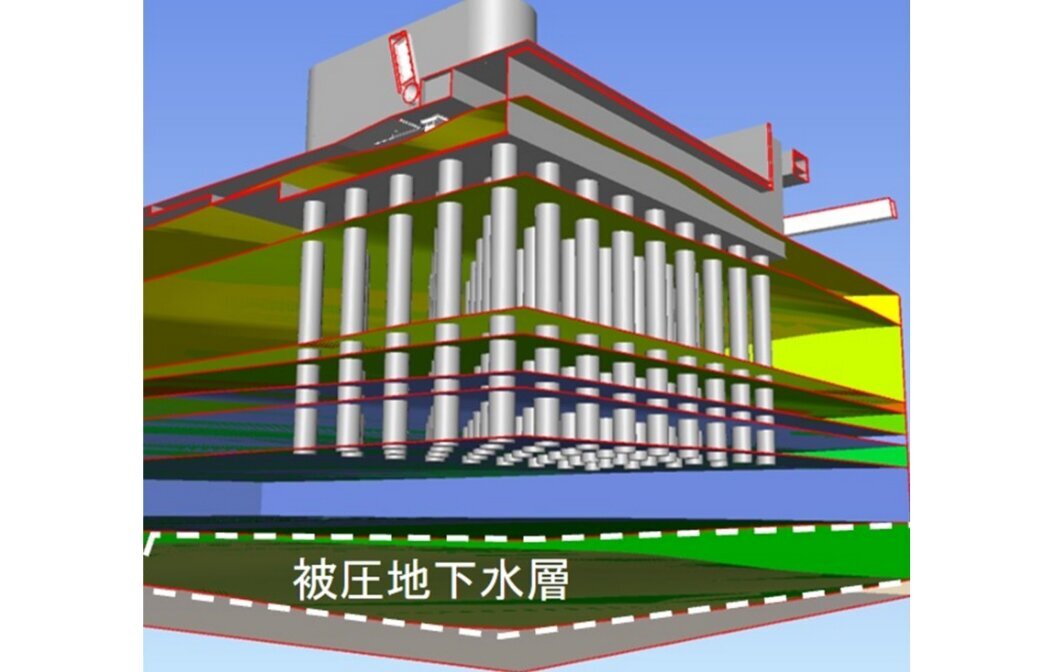 Penetrating a confined stratum causes large amounts of groundwater to well up; as this makes the ongoing construction process impossible, we used BIM/CIM to meticulously determine the length of each and every pile.
Planning and design of Nagashioya Sluice Gate No. 1 on the Nagashioya Coast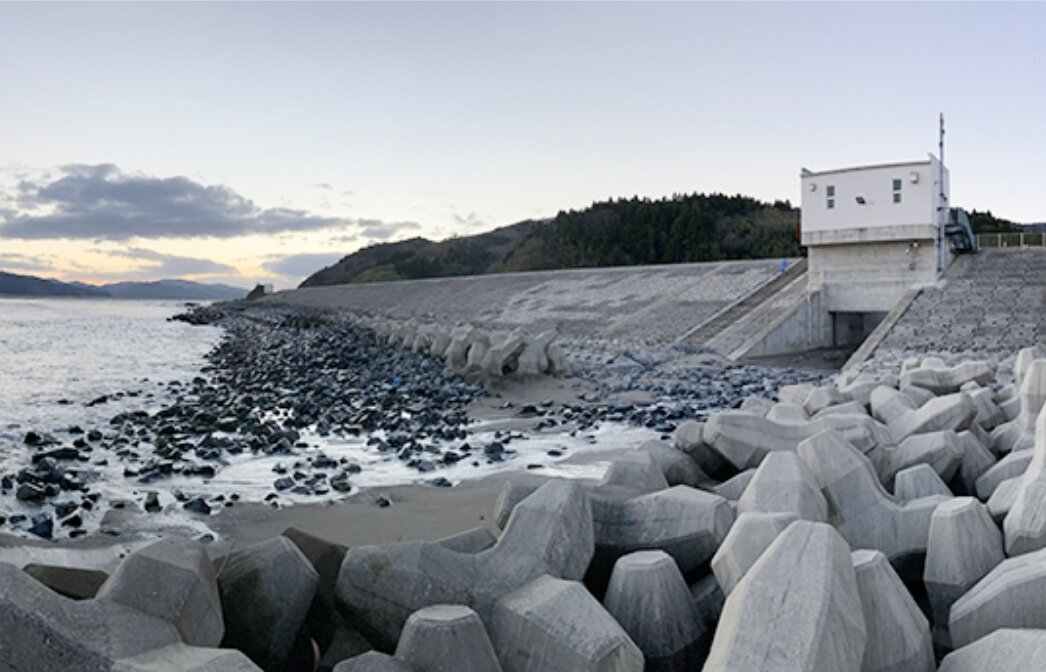 For a seawall that was constructed in the restoration of the Nagashioya Coast of Ishinomaki City (which suffered damage in the Great East Japan Earthquake), we planned and designed a sluice gate for the drainage of river water behind the seawall.