Watershed Management and Conservation
Ports and Fishing Ports
Wide-ranging support for port function management through disaster prevention and conservation projects
In order to protect Japan and its regions from natural disasters such as tsunami, storm surges, and high waves, we provide technology through a range of processes from the planning and design to maintenance and management of various facilities. The projects we handle are diversified, including commercial harbors, industrial ports, passenger terminals, and fishing ports, and we provide technology that fits the characteristics of each.
Quay design for Yokohama Port Shinko Pier No. 9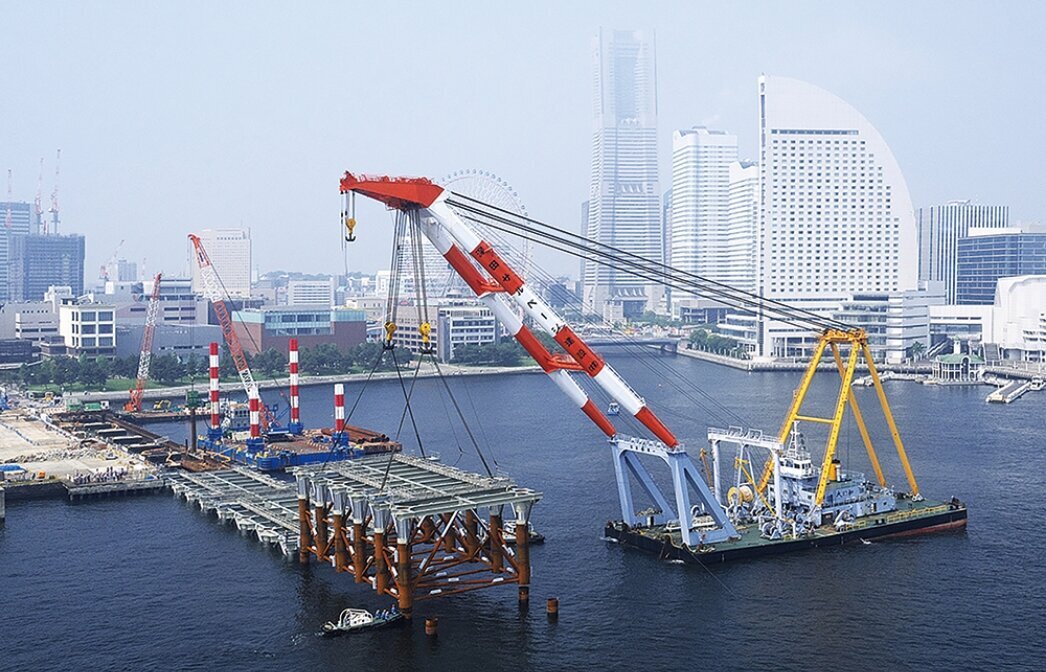 The quay for Yokohama Port Shinko Pier No. 9 is a reinforced quay with earthquake resistance to a level 2 seismic motion, and for this quay, we improved the design so that it can dock cruise ships, too. To accommodate the limited period for construction, the design for construction of the main body employed a jacket-pier structure and PG girders were employed for the upper part, thus enabling the construction period to be greatly reduced. The construction work is now completed, and together with Hammerhead Park, the pier has become a new attraction in Yokohama Port.
Design of ancillary facilities for Berths T1-T2 of Daikoku Pier, Yokohama Port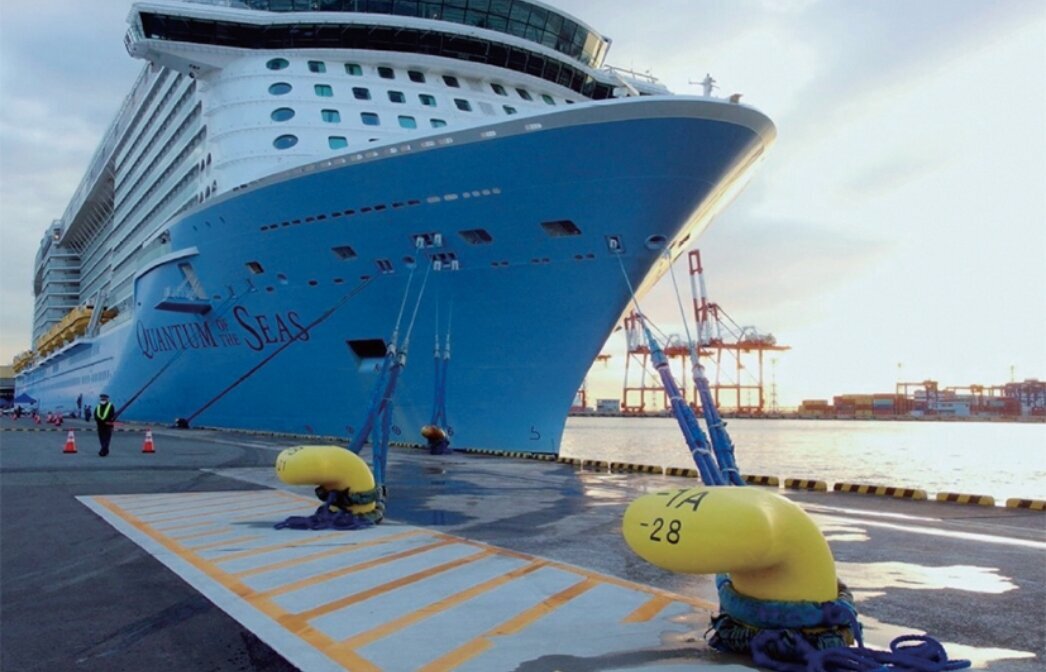 We produced a modified design for fenders and other ancillary facilities to enable large cruise ships to dock at quays where normally RORO cargo ships dock.